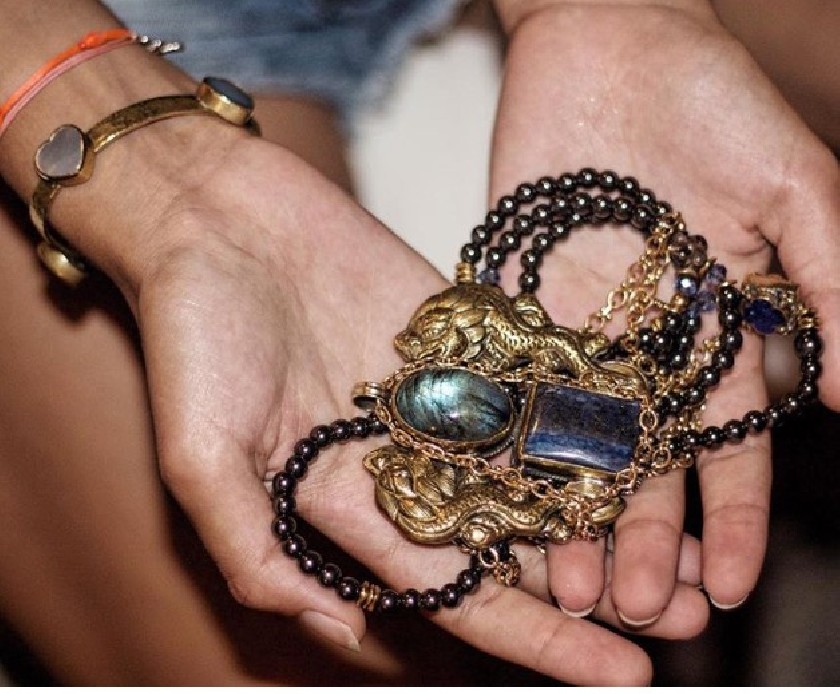 Maintenance for all the types of jewels
It is necessary to know that is normal that a jewel carried to the obvious everyday life of the signs of wear whatever is its composition.
Jewels pxidize naturally with the air and the humidity and the acidity of our skin.
To sleep with your jewels is a bad idea
With your jewels AVOID:
-To take a shower, to bathe you
The chlorine can discolour and damage jewels, fact of carrying your jewels in the water can accelerate the looseness of cords and elastics.
Cosmetics, perfumes, baths and showers accelerate the natural wear of jewels.
Gilding or silvering will tend to become blurred in time. The speed with which this phenomenon will appear depend on how the jewelry is kept.
However, an attractive patina will be will be the sign of a jewels which lives it will be then Unque!
An occasional cleaning with a special cloth allows to maintain your brilliant jewels and to remove the oxidation.
To preserve the brightness, keep your jewels in a closed, hermetic bag it is still better, shielded from the air it will avoid the oxidation.
Limit:
-       the exposure in the heat and in the direct light of the sun.
-       the perspiration, the perfumes, the cleaning agents, the chlorine, the salt water alter the brightness and will increase the risk of tarnishing.
- the mixture with other metals to avoid any scratch and change of color.
Arrangement:
- preserve jewels in the dry
- do not tidy up jewels in the bathroom.
- use a much more effective hermetic casket to preserve the brightness of jewels.
Do not forget that all the jewel NadKa Made With Love is made with Love very safe but especially hand-made with natural raw materials what leads that all the stones are cut in the hand and stemming from natural raw materials; light variations of sizes, colors, forms …