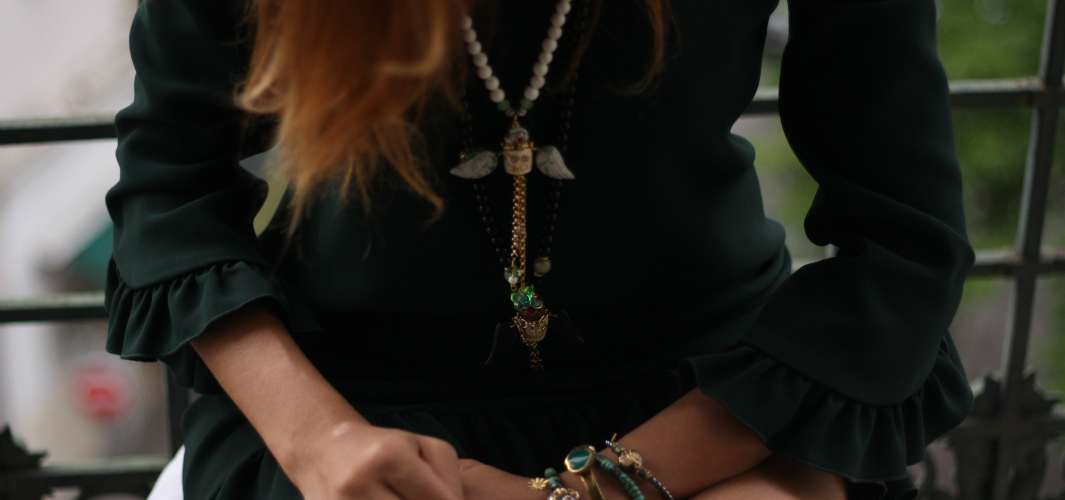 NADKA SPIRIT
.Nadka.
When I created my brand in 2009 it was to transmit my passion for the journeys and my love for "artisanat", I did not imagine the wealth and the sincere links which were going to be established between my craftsmen, my suppliers, my beloved clients and me.
My curiosity urged me to interest me in the powers of stones which make the wealth of my creations today.

The Inheritance over the shoulder, my journeys from Bangkok to Houston, from Kuala Lumpur to Marrakesh my meetings, my knocks of heart, my crazy moments are the essence of my jewels!

l'essentiel
The state of mind...mine!
---
The mystic at the heart of the refinement.

Through its hand-made jewels, Nadka offers a unique and personalized experience.
The insurance of a "fact with love" which is its only currency.
Cross the oceans, travel the world, live intensely and take a little of all this thanks to a jewel always elegant and authentic.
Discover the properties of stones natural as pink quartz, protection of the eye of tiger or still relaxing powers of the haematite ...

NadKA Made With Love,

Become has Jewelry globe-trotter
See you !